We can tell you how to start and reach your goals!
WH4T

WE DO

The STAMINA is energy and tenacity to do what it takes to finish what you start, to "pour it on" when necessary, to devote the time and effort to master your craft, to do the work, and get your hands dirty when necessary. STAMINA4X has been built to support and give the energy for your business to be successful.

STAMINA4X was established in 2021 in a post-pandemic context were operational, marketing, and sales strategies must be focused on the NOW. Our knowledge is supported by more than 10 years of experience in different markets such as fasteners, leather, transportation, fashion brands, commodities, fintech, wine, beer, and spirits.
---
OPERATIONS

STRATEGY

We aim to analyze first how you are in terms of your operations and the current status of your vision, goals, and people. Many organizations want to sell more sometimes without the right strategy, without solid marketing methods. But the most important thing here is that many organizations want to get some sales goal without alignment in the company, with no traction, without the right people.

Our goal is to streamline your company considering your vision, people, traction, data, issues, and processes. Then you can set a SMART and real sales objective and be ready to run.
---
DIGITAL
MARKETING
STRATEGY
We hear you, do a diagnostic, and then create the strategy to get your goals. We base our methods on inbound marketing.
Content strategy: Generation and its distribution through the required social media and google.
Channels: Creation of own channels for the organization: subscriptions, newsletters, podcasts, social media management, website, e-commerce, depends on the strategy needed.
Prospection: Leads generation and analysis.
Funnels and Launches: Conversion funnels process and digital launches for products and services.
---
SALES

STRATEGY

Based on the big hairy audacious goal set in the operation method, we build a strategy focused on the audience and tribe, a relationship creation process, the lead process system you need to have, and the internal aspects to consider for supervising and empower the sales area.
---
STAMINA
4X

CONNECT

Taking advantage of the experience from our entire team, we love to connect people to connect businesses and organizations. The synergy creates CONNECTION to help, take fair business opportunities, and grow. STAMINA4X CONNECT can work with different companies to offer our services, connect business opportunities through sales, specific supplies, etc.
---
WH4T

THE PEOPLE S4Y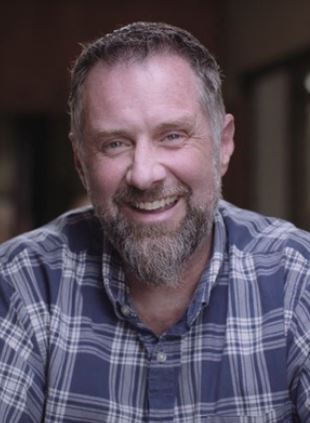 Thank you, Bernardo. This sounds like a lot of solid marketing. I very much appreciate it.

Dave Munson, CEO/President at SADDLEBACK LEATHER & CO
I have a better idea to set the conversion funnels to the new campaign for the debit card and bank account.

Pedro Alarcón, Sr. Marketing Manager at CLIP
The operational training has been key in our new mindset for the company strategy.

Cap. Juan Rangel, Operations Director at FBO LORETO AVIATION SERVICES